Back Pain Treatment With Chiropractic Care
Back Pain Treatment With Chiropractic Care
Written By James J. Hether, D.C. on November 29, 2021
---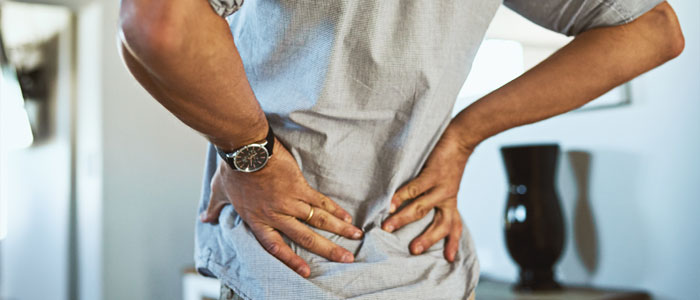 Millions of Americans suffer with back pain. Whether it is brought on by a sports injury or age, back pain is something that will affect most of us at some point in our lives. Dr. Hether regularly provides quality back pain treatments and is here to help you understand more about the condition. Not only that, but he wants to give you the tools to make sure you can do something about it.
What Is Back Pain and How Is It Treated?
As the name suggests, back pain is pain that originates in the spine. Back pain can have a number of causes, ranging from mild to more severe:
Straining a muscle too hard
A bugling disc
Sciatica
Spinal degeneration
Sports injuries
Arthritis
Back pain can worsen with age or become a persistent problem after a car accident. Professional chiropractors such as Dr. Hether are trained to treat even the most severe back issues. This is typically done through a series of adjustments and non-invasive techniques to help treat back pain without the use of prescription drugs.
James J. Hether, D.C. in DeLand, Florida
Many people live with back pain thinking that it will go away on its own. After your back pain has lasted more than 6 weeks, it is considered chronic and should be seen by a doctor. A chiropractor is a trusted professional who can not only help diagnose back problems, but provide effective treatments for your back pain.
James J. Hether, D.C. is DeLand's choice for back pain treatment. Dr. Hether has been serving Volusia County since 1997 treating an array of back issues and is dedicated to getting patients back to enjoying their lives. Living with untreated back pain can cause further damage to your spine and increase your stress. Over time, this will significantly decrease your quality of life. He incorporates proven techniques to help eliminate your back pain for good.
Stop Living With Back Pain: Contact Us Today
James J. Hether, D.C. incorporates modern adjustment techniques to align your spine and treat back pain at the source. Dr. Hether has treated thousands of patients for their back pain and knows how to find the right treatment plan.
Whether you need simple spinal manipulation or physical therapy, our office is equipped to handle patients with the greatest care in DeLand. When you are ready to stop living with back pain, contact James J. Hether, D.C. at (386) 734-0702. He looks forward to getting you back to enjoying the things you love!

Posted In: Chiropractic Back Pain Sciatica Treatment Natural Pain Relief Sports Injuries Bulging Disc Herniated Discs Arthritis Spinal Arthritis