How Losing Weight Helps Your Body in Other Ways
How Losing Weight Helps Your Body in Other Ways
Written By James J. Hether, D.C. on December 29, 2021
---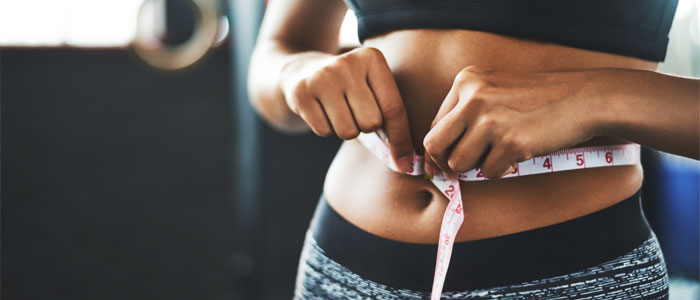 Did you know that more than 36% of people in the United States are overweight or obese? Being overweight is among one of the top health concerns for millions of Americans, and this shows no signs of stopping. James J. Hether, D.C. in DeLand, Florida, has worked with overweight and obese patients for years. He strives to help his patients create lifestyles that help them live longer and healthier, and weight loss is one of the areas he prioritizes.
Benefits of Healthy Weight Loss
Weight loss isn't just about looking and feeling better—it's also about improving the quality and length of your life. There are a number of benefits to losing a healthy amount of weight:
Improved function in the hips, joints, and ankles
Less risk of developing lower back pain or a slipped disk
Encourages an active lifestyle, which can decrease migraines and the chance of spinal issues
James J. Hether, D.C. incorporates proven adjustment techniques that help alleviate your back, neck and shoulder pain. Obesity can greatly contribute to pain in these areas, which is why if you are considering weight loss, he encourages you to seek professional chiropractic treatment.
As you lose weight, spinal manipulations and one-on-one care can decrease your chances of developing back and neck issues. Losing a healthy amount of weight not only improves your BMI, but will get you back to doing the things you love.
James J. Hether, D.C. Can Help Your Lifestyle
Dr. Hether understands how difficult it can be to lose a healthy amount of weight. With so many bad habits affecting our day to day lives, it can often seem impossible. However, at James J. Hether, D.C., he is here to help you on your weight loss journey through state-of-the-art chiropractic adjustments. He's dedicated to helping you meet your health needs, and Dr. Hether can help get you on track to a better lifestyle.
If you suffer from neck or back pain, he can give you proven adjustments to make it easier for you to exercise and eat right.
Schedule an Appointment Today
Schedule an appointment with HJames J. Hether, D.C. at (386) 734-0702 and see why he is DeLand, Florida's choice for quality chiropractic care!

Posted In: Chiropractic Improve Wellness Weight Loss