Improving Your Overall Wellness by Making Smart Choices
Improving Your Overall Wellness by Making Smart Choices
Written By James J. Hether, D.C. on May 21, 2020
---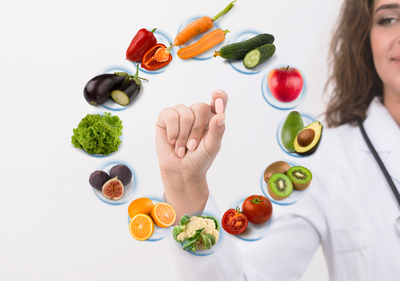 Finding new ways to boost your overall wellness isn't as difficult as you may think. In fact, when it comes to improving your immune system, all it takes is making wise choices regarding your fitness and nutrition, along with maintaining your body with regular visits to your medical team.
Improving Your Overall Wellness with Chiropractic Care
When it comes to improving your overall wellness and boosting your immune system, most people think of visiting their medical doctor. While that is an essential piece of the puzzle, chiropractic care is another vital piece that many still have yet to incorporate into the equation.
Chiropractic care covers a wide variety of areas when it comes to maintaining your overall wellness and can help those of all age ranges. How? By focusing on areas such as fitness, nutrition, posture, and more. Ever wonder how a chiropractic adjustment could help improve your immune system?
Chiropractic focuses heavily on the musculoskeletal structure and its effects on the body's other systems. One of those systems is the nervous system, and studies have shown that chiropractic care helps to maintain the integrity of the nervous system through spinal manipulation. These adjustments help keep both the nervous system and the immune system running at peak performance.
Other Ways to Boost Your Wellness
Aside from chiropractic adjustments, there are many other ways to help boost your overall wellness, many of which you already know, including:
Washing your hands regularly
Using sanitizer when washing your hands isn't an option
Practicing proper hygiene
Staying active
Eating a healthy, nutritious diet
If these are areas that you struggle with, then talking with your chiropractor could help as well. Many chiropractors offer services in more than basic chiropractic care, including fitness and exercise programs and nutritional advice.
Chiropractic and The Immune System: Consult with Dr. James J. Hether, D.C.
The team at Dr. James J. Heather, D.C. understands that your health and wellbeing are essential, and they are ready to discuss your treatment options to ensure your immune system stays running at peak condition.
Curious to see how chiropractic care can help improve your overall wellness? Then contact us today or call our DeLand, FL, office at (386) 734-0702.

Posted In: Chiropractic Improve Wellness