Is Your Posture the Cause of Your Back Pain?
Is Your Posture the Cause of Your Back Pain?
Written By James J. Hether, D.C. on January 28, 2020
---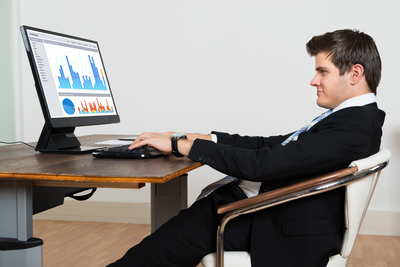 Back pain is a condition that is expected to affect 8 out of 10 individuals at some point in their lifetime. At DeLand Chiropractor, we believe that you shouldn't have to suffer in silence, and when it comes to back pain, one of the most common reasons behind it is poor posture.
Posture Plays A Significant Role in Back Pain
If you've been noticing that your back is hurting or you're carrying more tension in your shoulders or neck, you may be suffering from poor posture. Common, daily activities, such as sitting on a computer, texting, and even wearing a bag on a single shoulder can cause poor posture that leads to both minor and significant back pain.
While back pain is one of the primary symptoms of poor posture, there are several other symptoms you may experience in conjuncture with back pain, including:
Rounded/slumped shoulders
Frequent headaches
Hunched back/fatty neck hump
Forward head carriage
Pain throughout the body
Pelvic tilt (anterior or posterior)
If you've noticed any combination of these symptoms, then you may be suffering from poor posture. While there are ways to correct your posture on your own, Chiropractic care will provide specific therapy to help you correct your posture problem and relieve your back pain.
Your Chiropractor will work to correct your postural imbalances, which will encourage your body to work as it should. It doesn't happen overnight. However, once you've started to work through the restrictions imposed upon your body through poor posture, you'll start to see real results, such as less tension and a decrease in overall pain.
Correct Your Posture and Start Relieving Your Back Pain Today with Chiropractic Care
Dr. James J. Hether, D.C. is a licensed Chiropractic Physician in the state of Florida that is dedicated to providing only the highest quality of chiropractic care. If you're suffering from back pain and you think it could be due to poor posture, then Dr. Hether is here to help.
Are you ready to see if Dr. Hether can help relieve you of your back pain or other ailments due to poor posture? Contact us today online or by calling (386)734-0702.

Posted In: Chiropractic Posture Natural Pain Relief