Sciatica Treatment with Chiropractic
Sciatica Treatment with Chiropractic
Written By James J. Hether, D.C. on July 21, 2020
---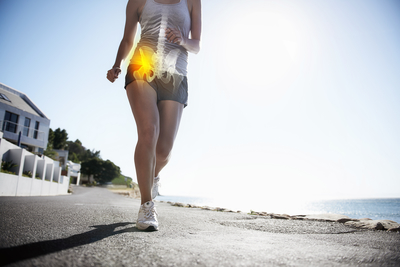 Low back pain is one of the most common reasons behind new patient appointments at chiropractic centers. In fact, according to the American Chiropractic Association, experts estimate that approximately 80% of individuals will deal with some form of back pain during their lifetime.
While back pain is extremely common, it's vital to find out what is causing the actual pain. In most cases, back pain stems from a musculoskeletal issue, such as uneven hips, ruptured/herniated spinal discs, and even sciatica pain. In fact, many individuals seek out chiropractic care for sciatica treatment because their low back pain stems into leg and butt pain.
What is Sciatic Pain?
Sciatic pain is an extremely debilitating condition that not only contributes to low back pain but sciatic nerve pain, butt pain, and leg pain that can radiate down the leg, causing numbness and tingling. This pain is caused by the compression of the sciatic nerve, which starts in the lower back and runs all the way down through the hips, buttocks, and each leg.
This nerve compression is most often caused by herniated disks or bone spurs on the spine. However, it can also be the result of spinal stenosis (a narrowing of the spine).
Chiropractors Provide Quality Sciatica Treatment
When a patient visits their chiropractor office, such as the office of Dr. James J. Hether, D.C., they are often unsure of how they can help provide them with sciatica treatment. After you have had some time to sit down and talk to your Doctor of Chiropractic, they will conduct a thorough physical examination. Once they've had a chance to go over all the information from both your discussion and the examination, they can start creating a custom sciatica treatment plan that suits your specific needs.
Treatment plans typically include a combination of several methods, including:
Massage therapy
Physical therapy and more
Sciatica Treatment in DeLand, FL
If you are experiencing leg pain, low back pain, or pain in your buttocks, then you may be experiencing sciatic pain.
If you think you are suffering from sciatic pain and are in need of sciatica treatment, then contact us today or call our DeLand, FL, office at (386) 734-0702.

Posted In: Chiropractic Sciatica Treatment