The Benefit of Chiropractic Care for Active Adults
The Benefit of Chiropractic Care for Active Adults
Written By James J. Hether, D.C. on March 27, 2020
---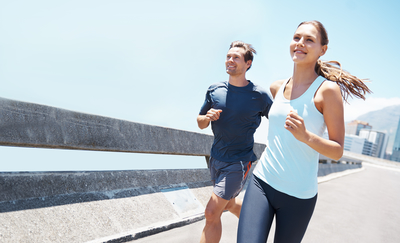 Chiropractic care is an excellent addition to the health and wellness routine for all active adults. In fact, chiropractic care is one of the most utilized types of alternative care used by older adults, with an estimated 5% of adults in the United States utilizing this method of care.
4 Common Reasons Active Adults Seek a Chiropractor
A Chiropractor provides active adults with an alternative treatment option for those who are looking for a more holistic approach to preventative medicine and active medical treatments. Oftentimes, adults find themselves combining traditional medicine with chiropractic care to get the best medical treatment to suit their individual needs.
As we age, our body naturally begins to wear down. Even the most active adults cannot escape the natural effects of aging. This is when regular visits to a licensed Chiropractor as a means of preventive medicine is important. Not quite sure if a Chiropractor is for you? Why not review the 4 most common reasons active adults seek out chiropractic care.
1. Spinal Manipulative Therapy
Spinal manipulation is a technique where a Chiropractor uses either a device or their hands to apply a controlled thrust to a joint on the patient's spine. Typically, spinal manipulative therapy is used as a pain management option for those suffering from conditions such as:
Back pain
Sciatica pain
Neck pain
Headaches and more
2. Acupuncture
Acupuncture is a treatment option that is often used by chiropractors to help manage a patient's pain. While it can be used alone, it is often used alongside manual manipulation and massage to give patients the most relief from whatever ailment they are suffering from.
3. Nutritional Counseling
As we age, our body's nutritional needs start to change. While many chiropractors do not provide specific dietary advice to their patients without consulting with their primary physicians, many are well equipped to provide nutritional advice to help their patients. This can mean suggesting nutritional supplements for bone or muscle health, along with other nutritional resources to make sure each of their patients is fully informed on their body's nutritional needs as they age.
4. Physical Therapy
Many active adults seek out a Chiropractor to help with their physical therapy needs. Whether they need physical therapy as the result of an accident or are simply suffering from some localized pain that can be benefitted by physical therapy, your chiropractor can help guide you in various activities to help prevent injury or help you recover from one.
Chiropractic Care You Can Trust
Whether you are an active adult looking for pain management, or simply looking for an alternative method of care for your overall health and wellness needs, Dr. Hether is here to help.
If you're looking to learn more about chiropractic care, contact us today online or by calling (386)734-0702 to schedule a consultation.

Posted In: Chiropractic Natural Pain Relief