Use the Hether Macro for Chirotouch to Enhance Your Practice
Use the Hether Macro for Chirotouch to Enhance Your Practice
Written By James J. Hether, D.C. on February 5, 2021
---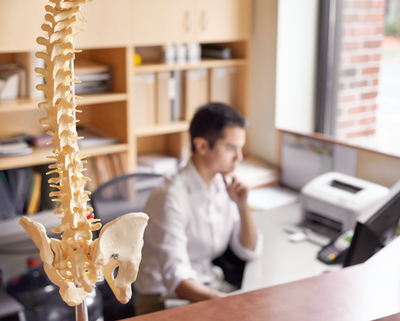 Carrying out chiropractic treatments requires a lot of skill and patience. If you're looking for a way to make your job as a chiropractor less complicated, you should consider integrating the Hether Macro for Chirotouch into your practice. This machine makes your tasks easier while enhancing the care your patients receive at the same time.
What Does the Hether Macro for Chirotouch Offer?
As a chiropractor, you have to consider multiple points when completing a chiropractic exam or when giving a patient their therapy. The Hether Macro for Chirotouch makes the menial tasks related to therapy a lot easier.
This Macro enhances your practice by providing:
Documentation for patients of Medicare
Documentation for patients of auto accidents
Important information on the progression of your patient's treatment
Comprehensive stretches and exercises
A section for patient education
Pre manipulation and post manipulation ranges of motion
The Hether Macro for Chirotouch allows you to complete a comprehensive exam on your patient in less than twenty minutes. With the help of this program, completing your daily notes is also a lot quicker and generally will not take longer than five minutes.
If your patient is progressing slower than anticipated or needs further care, the Hether Macro for Chirotouch will inform you. In addition to this, the AMA 6th Edition impairment rating documentation is used alongside the AMA 6th Edition Function Outcome assessment.
Improve Patient Education with the Hether Macro for Chirotouch
The Hether Macro for Chirotouch has a patient education section that contains dozens of topics your patients can greatly benefit from.
These topics include:
The importance of mammograms and PSA testing
Tips for preventing falls
Information regarding heart disease and stroke
Details of the DASH diet
Save Time and Get Better Results
Dr. James J. Hether, D.C. has been treating patients since 1997. As a licensed Chiropractic Physician, his goal is to help his patients live the pain-free life they deserve through comprehensive medical care.
His Hether Macro for Chirotouch was designed to make both you and your patients' lives easier. When you purchase a Chirotouch Macro, you cut down on the time and effort you spend daily while enriching the quality of your patient's care at the same time. Once you learn how to operate the program, you will start enjoying the benefits right away. The macro comes with a manual and one full hour of training, so you know exactly what you're doing from the get-go.
Contact Dr. Hether at the Hether Chiropractic Clinic today to learn more about the Chirotouch Macro and how it can help enhance your practice.

Posted In: Chirotouch Macro Blog Chiropractic