What Massage Therapy Can Do For You
What Massage Therapy Can Do For You
Written By James J. Hether, D.C. on June 28, 2019
---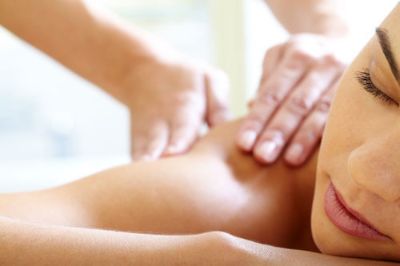 One of the most versatile and relaxing chiropractic treatments is massage therapy.
In true chiropractic fashion, massage therapy is an organic method of treating a myriad of bodily conditions. It also has its own unique benefits apart from traditional chiropractic treatment.
Here's everything you need to know about massage therapy at Dr. James J. Hether's clinic in DeLand.
What's the Process of Massage Therapy?
Massage therapy comes in many different forms, though it traditionally involves kneading, strokes, and other types of gentle physical manipulation of the body.
In cases of muscle spasms, the massage therapist may also employ the usage of focused pressure on specific points of the body.
As for what kind of massage you receive, it will depend on your specific condition and what your chiropractor believes is best.
What are the Benefits of Massage Therapy?
The most obvious benefit of massage therapy is its ability to reduce the tension in muscles. By doing so, you'll not only experience pain relief but greater maneuverability and better sleep.
One of massage therapy's lesser-known benefits is that it causes an uptick in blood circulation. As such, nutrients can reach your tissues and muscles with greater efficiency.
If you like feeling good, massage therapy also increases endorphin levels in the body. Endorphins are the chemicals that are responsible for enhancing your mood. Naturally, they're a great defense against depression and anxiety.
Massage Therapy Heals as Much as it Relaxes
Massage therapy can be more than just a relaxing day at the spa.
It can be a non-invasive treatment option for reducing muscle pains, enhancing recovery, and driving off depression.
Next time you're visiting Dr. James J. Hether's clinic in DeLand, ask about massage therapy. It just might be the treatment you're looking for.
Are you interested in trying massage therapy? Make an appointment with Dr. James J. Hether in Deland online or by phone (386-734-0702). With our chiropractic experience, you'll be in good hands.

Posted In: Chiropractic Massage Therapy Stress