Whiplash Treatment for an Auto Injury
Whiplash Treatment for an Auto Injury
Written By James J. Hether, D.C. on December 16, 2019
---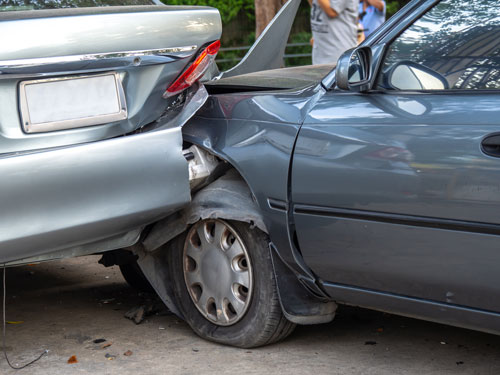 Did you recently experience a car accident?
Do you think you suffer from whiplash and need treatment?
Whiplash from an auto injury – or any injury for that matter – is no small matter. Over 2 million people a year suffer from whiplash injuries, but only a small percentage of these people receive the proper treatment.
Here you will learn the basics of whiplash and how chiropractic care can help treat your auto injury in no time.
What Is Whiplash?
Whiplash occurs after a forceful or sudden jerky movement, either from an auto, boat, or sports accident. Inside your neck are muscles that are made of fibrous tissue. Upon impact in an accident, your neck is often thrown forward or backward quickly, causing the muscle fibers in the neck to tear and become sore.
Signs That You May Have Whiplash
4 signs that you may have whiplash include:
Stiff neck
Headaches that stem from the base of the skull
Muscle soreness in the neck or the shoulders
Inability to move your head from side to side or front to back without pain
The thing about whiplash is that symptoms don't always show up immediately. It can take 24-72 hours to begin feeling soreness from your auto accident. It is wise to keep a close eye on how your body feels during this time period in order to decide about treatment.
Whiplash Treatment at Your Local DeLand Chiropractor
Since 1997, Dr. James J. Hether, D.C. has been administering chiropractic adjustments for the community of DeLand and educating them on spinal health.
With services like spinal subluxation with Dr. Hether and massage therapy with the state-licensed massage therapist, Ashley Bowman, you can experience quick and easy recovery from your whiplash by stepping into Hether Chiropractic Clinic for evaluation and treatment today.
If you would like to know more about whiplash treatment for your auto injury, schedule an appointment today, or call 386-734-0702.

Posted In: Chiropractic Auto Injuries